About
About
Do you have any product templates?
We do. All of our templates can be found here.
How do I convert my text to outlines?
So you've submitted your art for printing, and everything looks good but the art department can't proceed on your art until you convert text to curves/outlines and you have no idea what they're talking about? Well, here's a handy guide to doing just that if you're working on your art in Adobe Illustrator or Corel Draw, here.
About
American Zebra Line
Renee Maxey
Sit down grab a drink and listen to a few special tips about  ordering and selling drinkware from Renee Maxey, president  of American Zebra Line. Renee's company has been in business since 2001 and since that time she has gathered some information to enhance your business.
With best regards,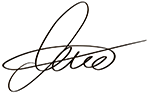 About
Drinkware products can be used in any venue—they are an easy sell. They practically sell themselves. And, are a great giveaway item. Summer is filled with uses for our product. It is the primary selling time for our products. Check with your clients to see what kind of programs is coming up? Graduations? Weddings Retirements? Vacation Bible Schools? All these events are the perfect venue for drinkware.
When ordering drinkware, the more information you can give to a supplier, the faster they can facilitate an order. If the supplier has to go back and ask questions because the order is incomplete, that takes up valuable time for both the supplier and the distributor. We want to get it out as quickly as possible.
The best was to create an order is to send a purchase order. This is better than doing it over the phone. That eliminates errors. It helpful to both the supplier and distributor when the order is complete, detailing everything that is needed. In that way it makes it flow very smoothly and gets the order out and processed in a timely manner.
Check it before you sell it. Don't assume that a product is in stock. Before you place an order, call the supplier to verify that that the drinkware is available and it can meet your deadline. When you connect with the supplier, it gives them a heads-up that an order will be coming in.
Drinkware is vast, it encompasses everything from ceramic mugs to water bottles. It is used all the time … in order to consume a beverage it has to be in a vessel. The vessel can be a mug, a stadium cup, or a party cup. Party cups have become very popular... so popular that Toby Keith has a hit song, Red Solo Cup. (https://www.youtube.com/watch?v=0CLacRKKhG8). Now the cups come in a variety of colors that can be used for any event and with every kind of logo. It also comes with a reusable lid.